Conservation Strategies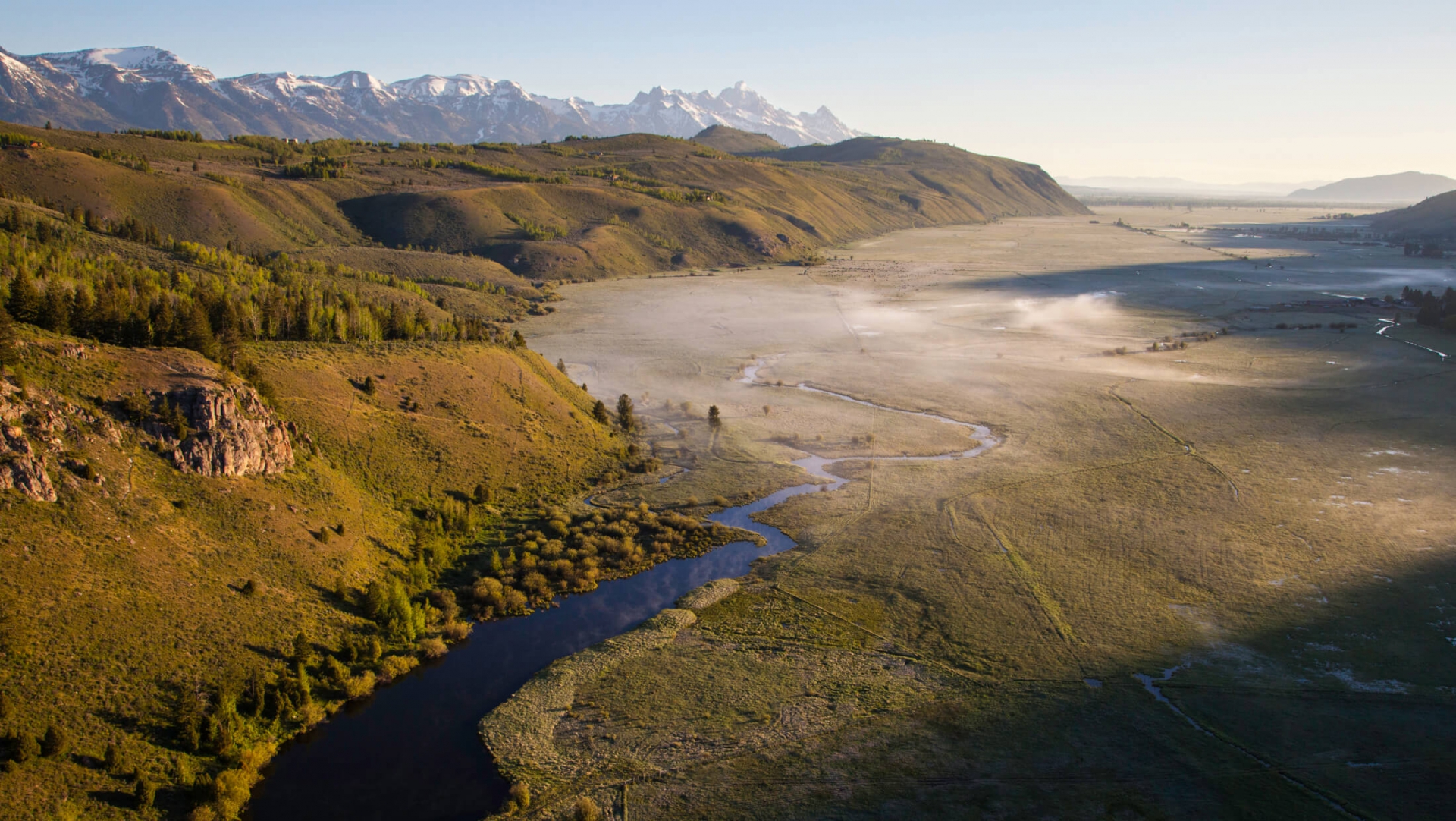 Conservation Easements
A conservation easement is a voluntary agreement entered into between a willing landowner and the JHLT. Conservation easements transfer certain property rights—typically including development, surface mining, and subdivision—to the JHLT to hold in trust in order to meet stated conservation goals, while the landowner retains private ownership.
Easements in Action
Conservation Stories
Lead Creek Conservation Easement Protects Sage-Grouse, Migration, Ag Lands

Read the Story

Park County Open Lands Secures First Easement

Read the Story

New Sundance Mesa Easement Expands Protection to 4,800 Acres

Read the Story
Community Open Spaces
While all conservation easements protect land for public benefit—open space, local food production, wildlife habitat, clean water—most do not allow for public access. In contrast, our community open spaces are open to all and managed with access in mind. Some, like R Park and the Greenspace on the Block, are owned by our organization while others, like Karns Meadow and Flat Creek Corridor, are owned by the town or country.
Building Community
Open Space Stories
Partnership Projects
We strive to partner with state and nationwide organizations toward win-win conservation impact across Northwest Wyoming. Depending on the project, we serve different roles including funding, holding the easement, stewardship monitoring, authoring baseline inventories, and/or advising.
Success through Partnership
Partner Stories