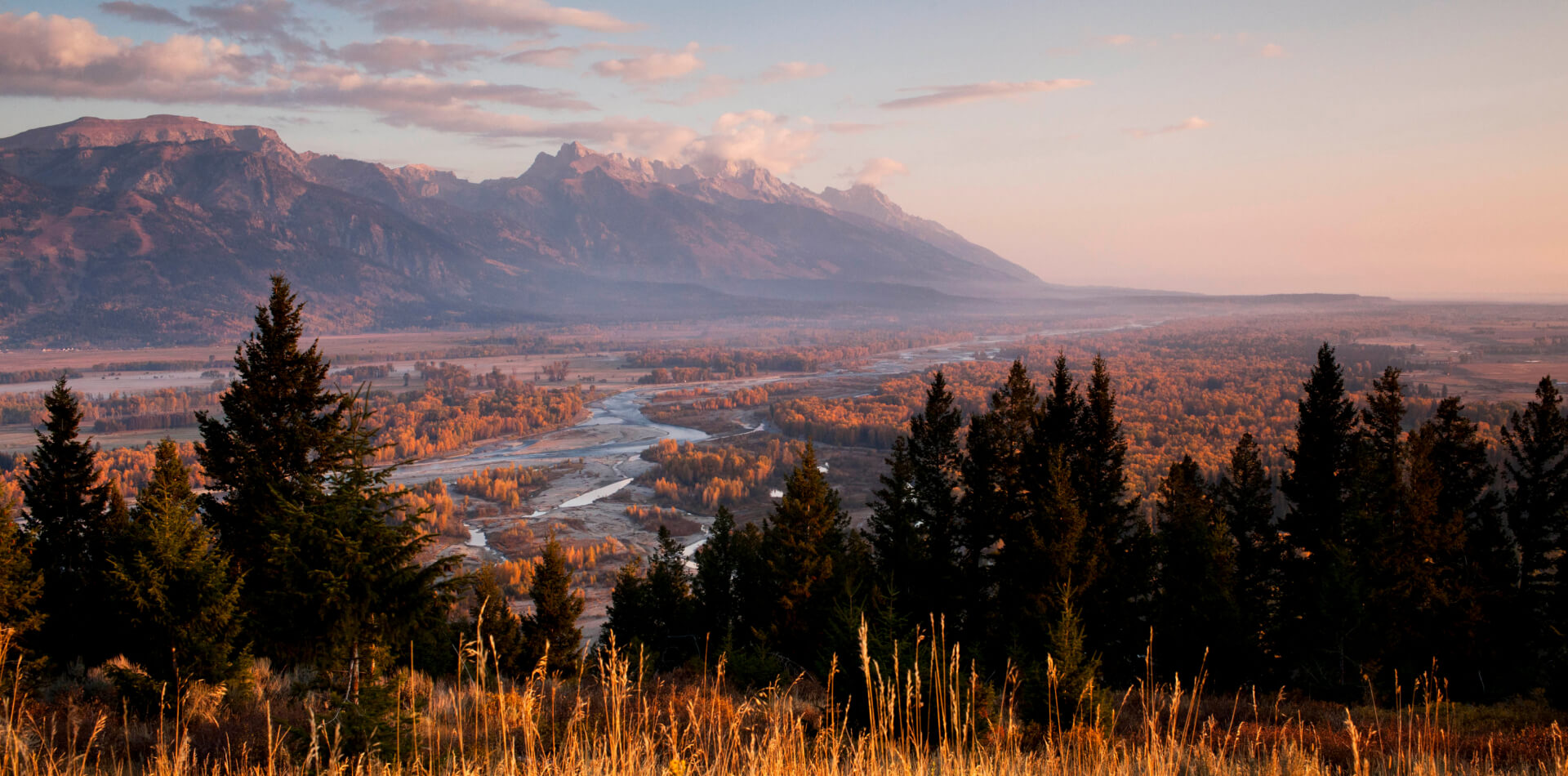 Jackson Hole
Where We Work
A Community with a Conservation Vision
Teton County lies within the heart of the Greater Yellowstone Ecosystem. Though 97% of the land is public, the remaining 3% of private land is heavily concentrated on the valley floor along critical water resources that people and wildlife depend on. For this reason, conservation easements are essential to maintain wildlife habitat connectivity, water quality, iconic open space, and our local food system.
1980

Commencement Program Year

20,357

Protected Acres

Primary Wildlife

Elk, Moose, Mule Deer, Pronghorn, Sage-grouse

Primary Use

Wildlife Habitat, Working Lands, Community Open Spaces
Jackson Hole Community Open Spaces
Explore Conservation
Resource Hub
Jackson Hole Resource Hub
The Jackson Hole Land Trust strives to be a resource for protecting the conservation values of your property. Click through the information below to find out more about partners and programs to assist you in the stewardship of your property.
The Latest from Jackson Hole
Inspirational stories from the field.