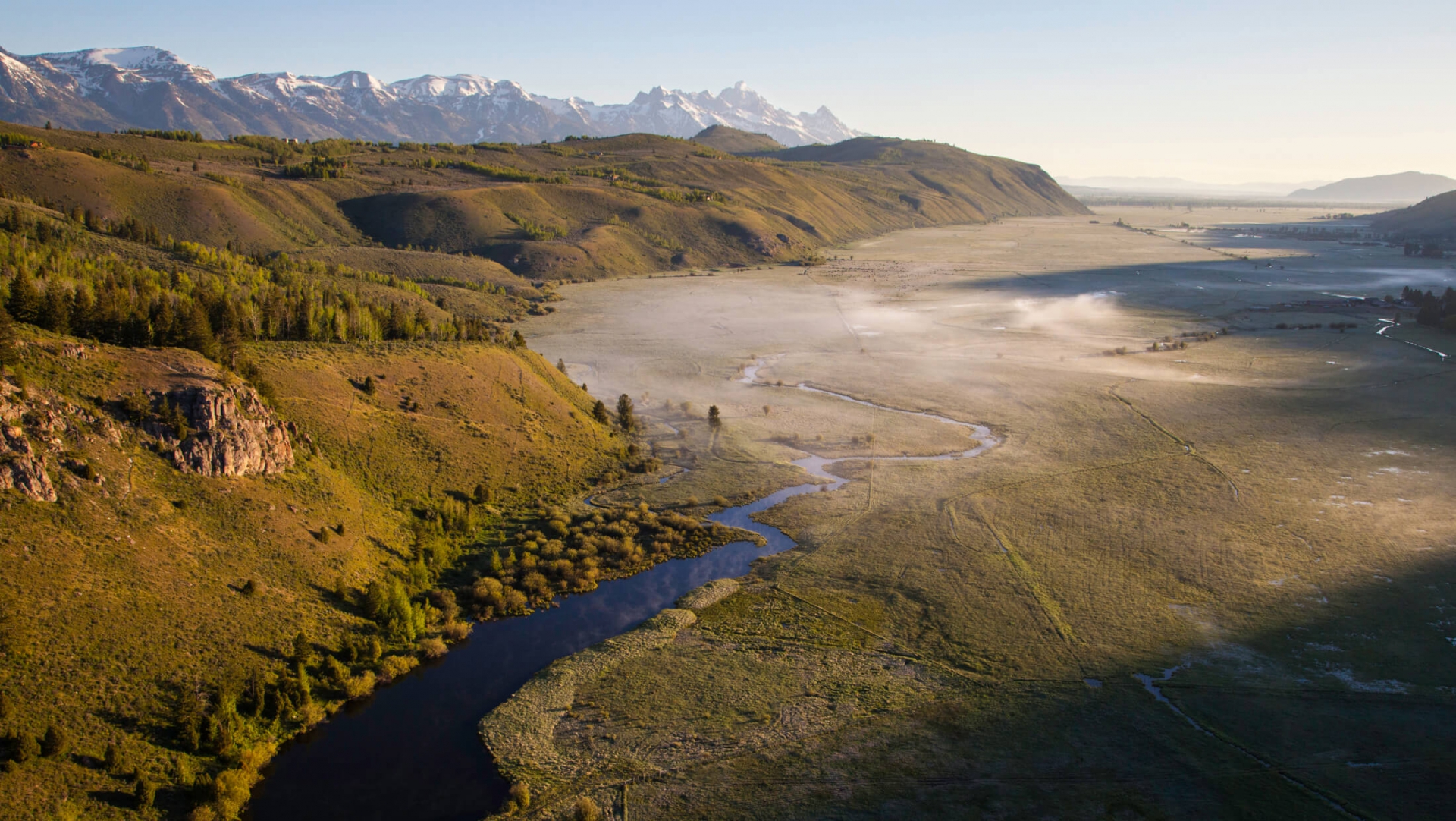 Where We Work
Where We Work
Protecting private land across Wyoming's Greater Yellowstone Ecosystem.
Since 1980, we've championed working lands and wildlife habitat in Northwest Wyoming. What began with a focus on Jackson Hole has expanded to include Fremont, Park, Sublette, and even Sweetwater counties in recognition that migrating wildlife do not see county lines, and communities across Northwest Wyoming are now facing similar development pressures. Learn more about our regional programs.
Explore our protected properties.
Check out our map and click on a property to learn more about it.
Conservation Strategies
Conservation Strategies
Across Northwest Wyoming, we are proud to work with private landowners to protect important community space, wildlife habitat and agricultural lands.
Conservation Easements
A conservation easement is a voluntary agreement entered into between a willing landowner and the JHLT.
Community Open Spaces
Our community spaces are open to all and managed with access in mind.
Partnership Projects
We strive to partner with state – and nationwide – organizations toward win-win conservation impact across Northwest Wyoming.