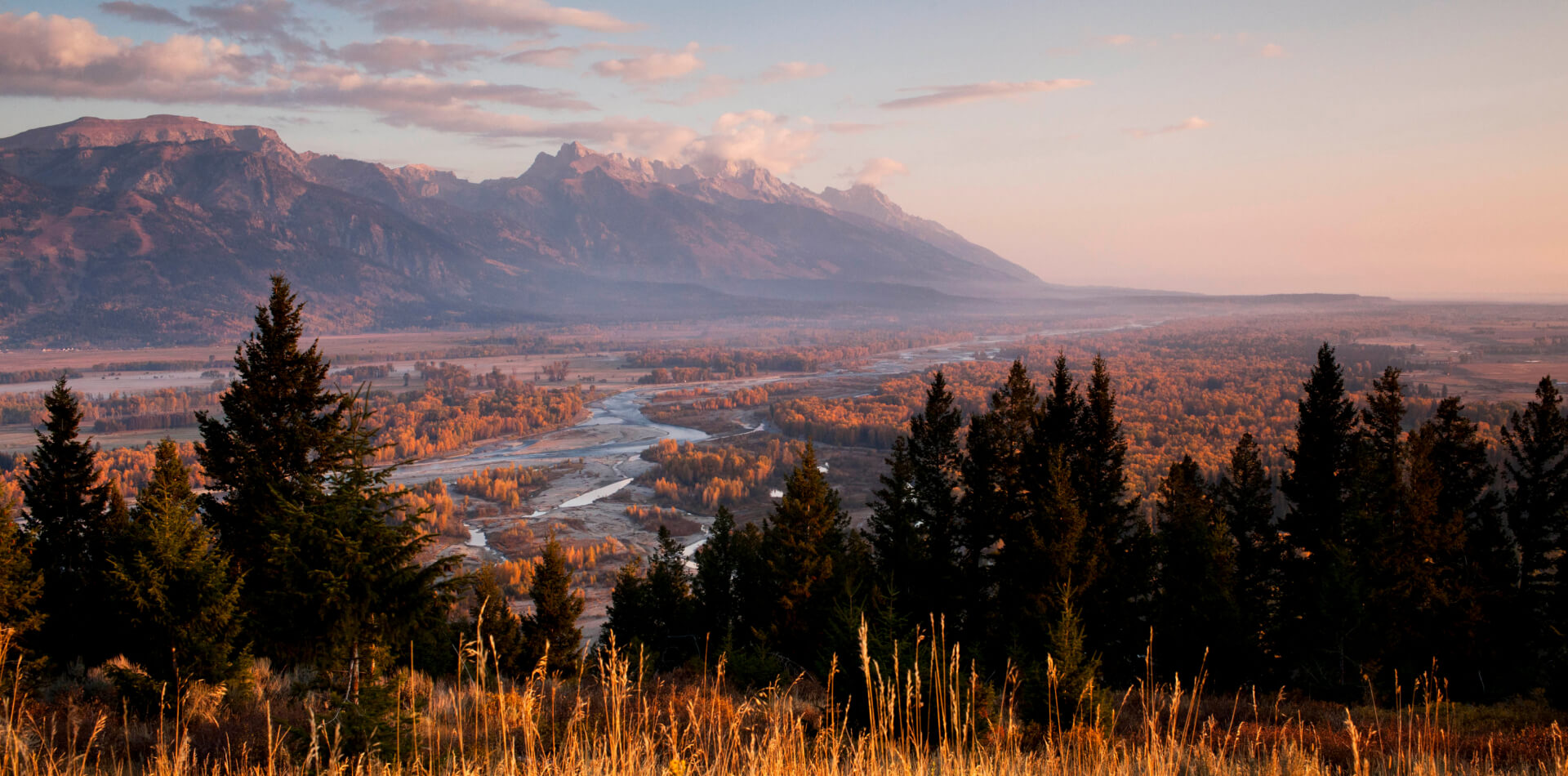 Protecting Land. Inspiring People.
Where We Work
Together we have protected more than 61,000 acres across Northwest Wyoming in our Jackson Hole, Green River Valley, Park County, and Wind River Valley program areas.
We partner with families to help them achieve their conservation goals while protecting open spaces, wildlife habitat, working lands, and community spaces.
Who We Are
Our staff, board, and advisory councils are a dedicated team working to conserve what we love most about Northwest Wyoming.
Among us are ecologists, parents, ranchers, volunteers, hunters, involved community members, those who have called Wyoming home for decades, and those who bring fresh perspectives to our beloved state.
Get Involved
Support our wildlife, working lands, and community spaces.
Sharing your time, talent, and resources is an investment in the open spaces that connect us to the land and to each other.
Upcoming Events
Winter Solstice Celebration

December 14, 4:00 pm

-

7:00 pm

See the Event
The Latest
Inspirational stories from the field.
Lead Creek Conservation Easement Protects Sage-Grouse, Migration, Ag Lands

Read the Story

Park County Open Lands Secures First Easement

Read the Story

New Sundance Mesa Easement Expands Protection to 4,800 Acres

Read the Story