Protect
About Conservation Easements
We partner with families to protect open spaces with a tool called a conservation easement.
Conservation easements are voluntary agreements that protect a property's unique conservation values, from wildlife habitat and agricultural production to cultural and water resources. An easement acts like a blanket upon the landscape, held in perpetuity by the land trust, while the property is passed down from owner to owner. Each easement is uniquely shaped for the land upon which it sits, protecting the land for public benefit while reflecting the conservation goals of the landowner.
Protect Your Land
Is a conservation easement right for you and your family?
Each easement is unique, built around your goals as a landowner and the conservation values of your property. Depending on a multitude of factors, a conservation easement can allow you to pass on your property and way of life to the next generation, ensuring your land remains just as you know and love it today.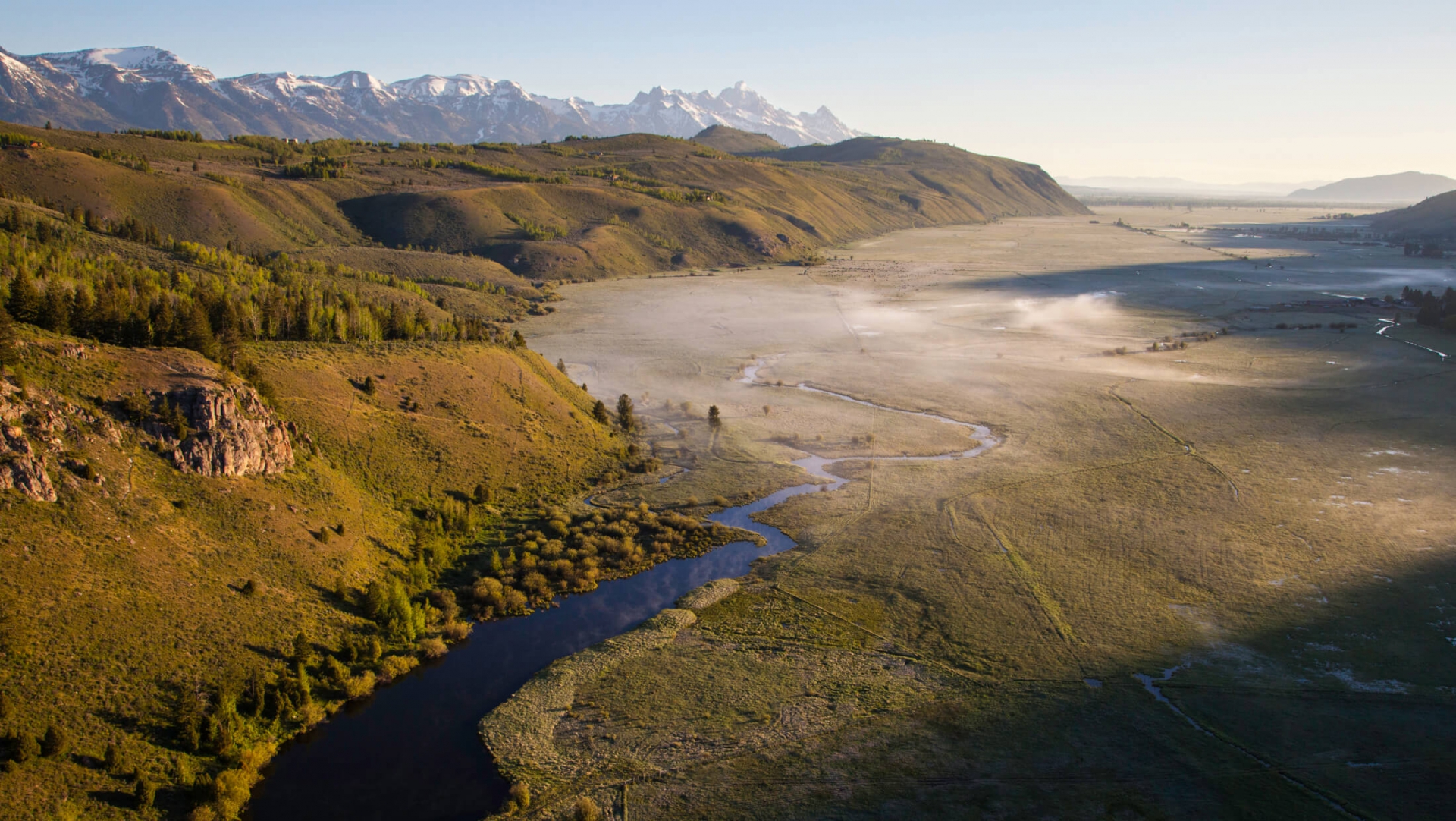 Conservation Strategies
Conservation Strategies
Across Northwest Wyoming, we are proud to work with private landowners to protect important community spaces, wildlife habitat, and agricultural lands. And just as there is no one-size-fits-all conservation easement, we also employ a range of different strategies to protect land, including owning and managing community open spaces and partnering with other organizations on funding, stewardship, and more.